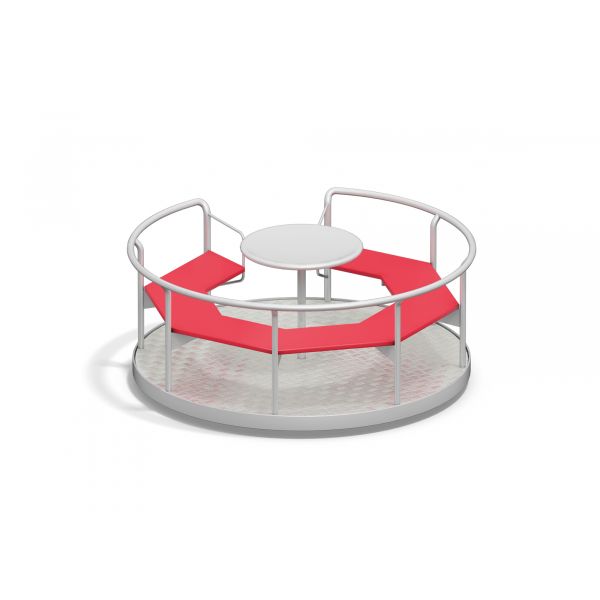 Security tested play equipment
Comprehensive warranty services
Safe checkout
Art-No. 0206120
Tivoli-Roundabout
galvanised
Dimensions:

Ø1,90 x 0,74

Total height:

0,75 m

Free fall height:

1,00 m

Falling area (M):

Ø 5,90

Falling area (M):

27,50 qm

Age group:

3 and older

Catalog page:

Page 14
Kids will have hours of fun on this roundabout which is manufactured from steel with a hot dip galvanised and optional painted finish.
Read More
Heavy duty steel shaft with maintenance-free bearings. Non-slip aluminium chequerplate deck.
Ähnliche Artikel aus der Kategorie
Roundabouts
Karusselle für den Spielplatz
Kinder lieben Karussells. Das Gefühl, sich immer schneller zu drehen und sich dann ganz der Fliehkraft zu überlassen, einfach einzigartig. Das Kribbeln im Bauch wird immer stärker und man schwankt zwischen Aufhören und unbedingt weitermachen wollen. Hier werden die Freunde an der Bewegung und dem Bewegt-werden völlig ausgereizt. Außerdem werden sozial-emotionale Fähigkeiten trainiert, denn Teamwork und Rücksichtnahme sind bei der gefahrlosen Nutzung von Karussellen dringend notwendig.
Alle Roundabouts