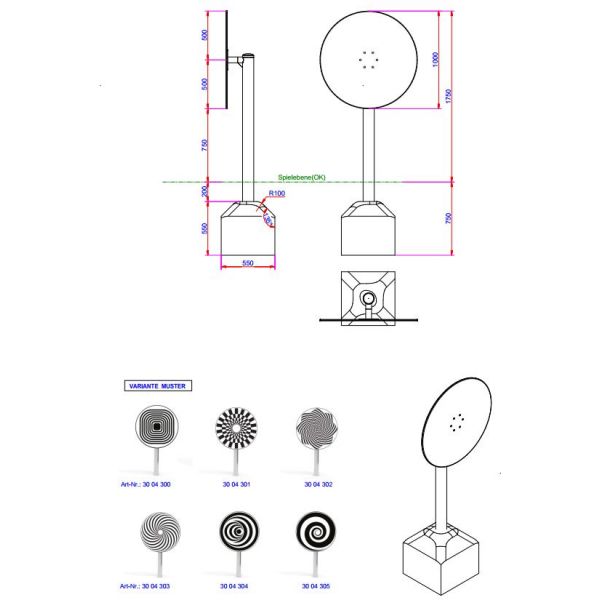 Security tested play equipment
Comprehensive warranty services
Safe checkout
Art-No. 3004304
Effect-Rotating Disc 5
Visual wired spiral effect
Dimensions:

0,45 x 1,00 x 1,75

Total height:

1,75 m

Falling area (M):

Age group:

3 and older

Catalog page:

Page 62
When the disc is turned, optical phenomena arise that invite amazement and fascination.
Depending on the speed of rotation, the painted surfaces merge to varying degrees and new images and optical phenomena become visible again and again as if by magic.
Children thus learn about optical phenomena and physical laws such as roatation in a playful way.
Adults experience visual stimulation and learn to marvel like the little people.
Read More
The frame and rotating mechanism are made of glass bead blasted stainless steel. The turntable itself is made of printed HPL and is weather-resistant, robust and vandalism-proof.